Insrtuctors

---

Abbas Naderi Afooshteh is a renowned security expert with more than 8 years of infosec background, and one of the OWASP leaders, contributing and leading some of the most famous OWASP projects such as WebGoat, OWASP PHP Security, OWASP ASVS, etc. On top of that, Abbas is a member of ISSECO and studies Information Security at Virginia University.
Abbas is mainly interested in cryptography, web application security, secure application development and developing security tools and frameworks. He has 6+ years of teaching experience and has held many workshops and training courses all around the world.
---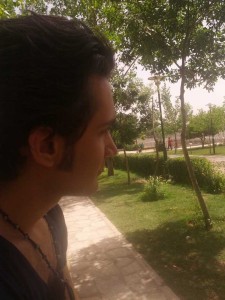 Ahmad Moghimi is an application security specialist with 5 years of experience in the security industry. His main fields are Reverse engineering, Exploit development and vulnerability research but he is also a good researcher in any fields. Last years He have made reliable exploits on latest operating systems bypassing memory protections and collaborated other team members with various researches. During last years he worked as senior exploit developer at abysssec.
He has a bachelor of science in software engineering and able to program in many computer languages. Ahmad doesn't restrict his researches to binaries and like to break any software with any technology and architecture.