Advanced Web Hacking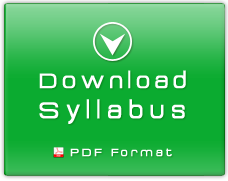 Overview
This course is tailored for all security researchers, penetration testers and web designers who like to receive in-depth knowledge of web application security from a hacker's perspective, our course is focused on offensive side and participants will also understand defenses while they step through the labs that are incrementally harder with more defensive features in place. this course is not one of those courses that covers OWASP top 10, it will start from very beginning and will reach out to the most cutting-edge threats and attacks in the world of web application security. Feel free to download the syllabus to have an image of what you will be thought. Since this course is taught by some of the world's most reputable actual hackers (and security bounty hunters), you will be taught practical working hacking stuff, not security materials available in a book, that can not hack into a single website. Visit the instructors page to get to know your teachers better.
Pre-Requirements
The course requires basic programming skills, basic familiarity with web, and being interested in information security. We will provide you with out-of-class content that will boost you up to the rest of the class, if you lack the requirements.
Goals
The participant will be able to pwn 70% of the web systems on the Internet (of course you won't do that, because it's very bad), and will be able to perform advanced web security analysis and testing.
Course Material
Interactive Slides
Video Tutorials
Thorough Custom-Made Cloud-Powered Labs
Step by Step Walkthrough on Attacks
Staff Responding to Every Question
Sample Video
Sample Chapter
You can download a sample chapter to review the quality of materials here.
Price
This is our flagship course, and the defined price is $999 for the entire package.
Certification
Students will receive a certificate of  "advanced web security" upon successful completion of the training. No exams are required, but students need to pass the final lab to earn the certificate.
What You Should Bring
Students are required to have a personal computer and spend enough time on the course and its labs and assignments.
---
Early Bird Registrations
Because we love students that are too interested in our courses, we provide a 20% discount for early bird registration. You just need to register before the early bird slots are occupied. Right now we support wire-transfer and paypal for account please contact us or just use our live chat !